Shopping Basket
Your Basket is Empty
There was an error with PayPal
Click here to try again
Thank you for your business!
You should receive an order confirmation from Paypal shortly.
Exit Shopping Basket
MARCEL VEART-SMITH, CFP, ASF
Bruce Barton is now a certified farrier practitioner (CFP). Completing his Apprenticeship he is now qualified as a NZ Farrier and will be competing in the open classes of the Farrier competitions nationally and internationally. We congratulate Bruce on completing his CFP and apprenticeship.
Whilst Stuart Callow has also taken a huge step up moving from Junior to Senior Apprentice classes now. Stuart is a great asset to the team and is showing he is one to watch in the future.
Marcel Veart-Smith is now an CFP ASF - Certified Farrier Practitioner, Advanced Skills Farrier.
Marcel would like to thank everyone that has stood by him as friend / farrier. He is definitely one talented farrier and blacksmith! In South Africa this last month 23 people sat the exam 23 people failed. 16 people sat the exam in Australia, only 4 passed the first time. All the other farriers were Australian's. 
Marcel has now been asked to be a co-examiner in Australia invited to Chris Gregory's (
http://heartlandhorseshoeing.com/
) place in America to co-examin to learn to become an examiner, they enjoyed Marcel's enthusiasm and energy (although did ask what his tape worm was as he eats like a horse and doesn't ever gain any weight). 
There is much to be said for constantly improving yourself and getting further education in your career and he certainly has and is doing that. He is now going through with an examiner to start doing research and thesis in the aim of doing the AWCF - Associateship of the Worshipful Company of Farriers 
http://www.wcf.org.uk/
Another amazing rider Donna Smith and great team around her are clients of My Farrier came home with 3rd and 4th respectively in the 3* and also 5th in the 1* + 3rd in pre novice.
Marcel enjoys working with these top level competitors and clients, from their grooms, to owners plus family and friends as the whole network around them are supportive and professional. These two riders have got what it takes and Marcel looks forward to supporting them all the way to the top and internationally. Very proud moment for My Farrier.co.nz to be a part of both these teams.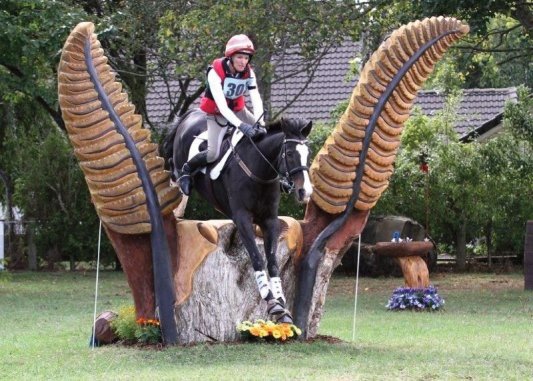 To note after the XC phase of Kihikihi My Farrier clients in the 3* we placing: 2nd, 3rd, 4th and 5th which was a super feeling that all horses had done a fabulous job around the XC course and come home happy! Unfortuantely a fall to one of the riders in another level took her of the end results after the SJ so Marcel had clients place as follows:
Waipa Home of Champions CIC3*: Dannie Lodder (South Auckland) Moochi 60.4 1, Simon Gordon (Karaka) Fletch.com 63.4 2, Donna Smith (Te Kauwhata) Balmoral Tangolooma (owned by Sim Kann, Gaye McClunie and Graham Smith) 71 3, Donna Smith (Te Kauwhata) Britannica MVNZ (owned by Caroline Jolley and Wendy Keddell) 78.3 4, Monica Oakley (Waipukurau) Fontain 84 5, Sarah Broughton (Mystery Creek) Rockhill Rocket 95.7 6.

2013 is a New Year and with this comes new improvements and better service.
We have set in place a better booking system where clients will now receive a response (quicker than what you have previously) and be advised of your confirmed booking times in a timely manner.
What we require from you is when you send through your booking is the following:
* Name
* What you require done (i.e. how many horses, trim / full shoeing / fronts etc.).
* Times you are available
* If it is urgent, why and what requires doing and where.
* Where your horse is to be shod.
You can make your booking by texting details to 021 614 896.
We look forward to hearing from you soon.
COUNTRY 99 TV This Wednesday night at 7.30pm
MARCEL VEART-SMITH
Horsing Around NZ

EP 11 – "UNDER THE HAMMER" –
MARCEL VEART-SMITH KNOWS HIS SHOE STUFF.
WITH BULGING BICEPS AND A BEAMING SMILE THIS QUALIFIED MASTER FARRIER INVITES US INTO HIS FORGE AND LEADS A FASCINATING LESSON IN HEAVY METAL HORSEMANSHIP.
PLUS WEEKLY GUEST EXPERTS, HOT EQUINE TIPS, VIEWERS QUESTIONS ANSWERED AND MORE.SEEN Write your post here.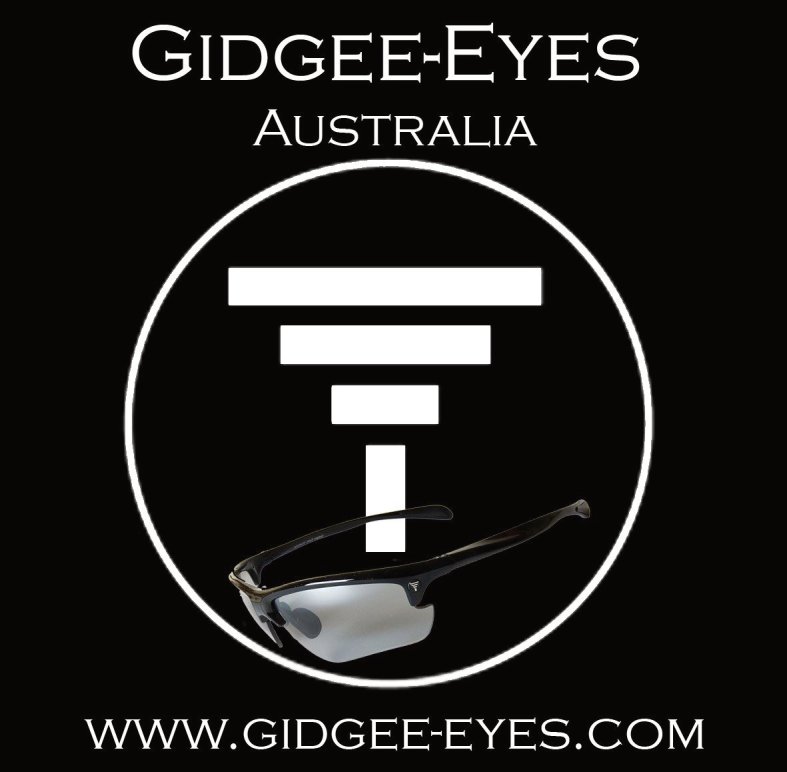 A huge thank you to the amazing Gidgee-Eyes who are sponsoring both myself and Vanessa. The Gidgee-Eyes glasses are like none other and we have very happy to be supporting such a fantastic product.
To get your pair today go to
www.gidgee-eyes.com
  there are great styles to choose from that will protect - polarize and perform.
Gidgee-Eyes evolved in Australia in 2007 through the efforts of a couple of self confessed Cutting and Quarter Horse addicts from the Queensland Border Ranges.
Using their own experience and the help of an extensive bush network in the Territory and North West Queensland, the Gidgee-Eyes team have sought to provide a specialised equestrian eyewear solution for the specific needs of
Australian performance riders.
During the extensive development process they have put our equestrian eyewear to the test with some of the best in the business.
If you see Marcel around I'm sure you will see him wearing his stylish pair of Gidgee-Eyes, looking good and performing even better!
Thank you Gidgee-Eyes!
Feel free to head down to the Dairy Flat Forge on a Saturday Morning and watch the boys from My Farrier NZ and other farriers from local and NZ wide join in and make shoes, shoe horses, trim feet and generally have a great time!
The Dairy Flat Forge is currently have a face lift you will be surprised, with the lunchroom coming along well so you can sit and enjoy a coffee whilst your horse is being shod, or a wine depending on the time of day ;-)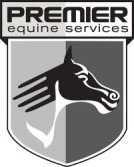 Along with this why not pop in and see the lovely Fleur at Premier who can help you with everything horsey from cover repairs and washing to boots, saddles, bridles, first aid, hay, feed & the works burger!
Together this place is the perfect rehabilitation place for your horse, with every equine professional close by, your horse will be safe, cared for and in perfect hands at Premier! Well priced and easy to use the facilities can take care of any horse and any owner no matter the issue at hand! Contact Fleur today on
[email protected]

Last Saturday saw the Country99TV crew head down to the Forge at Dairy Flat and film the My Farrier NZ team doing their "thang" from practising for their Australian Nationals Competition next month, through to making hoof picks, wine rack and lastly doing what was most exciting for the film crew a keratoma removal from a stallions hoof! (watch out for the person catching the pee in a bucket! my 15 secs of fame):
With David Yetton behind the camera and the always lovely Karen Teague asking the important questions, you will get to see and hear the inner workings of My Farrier NZ and Marcel Veart-Smith on an episode of Horsing Around NZ in:
•Episode Thirteen – HEAVY METAL
Farrier Marcel Veart-Smith knows his shoe stuff. With bulging biceps and a beaming smile he shares his secrets in hoof care, including trimming and balancing of hooves and the placing of shoes.
Horsing Around NZ is a 14 episode series of everything Horsey from around the whole of New Zealand, from farriers to vets and dentists to travel and tricks they have it all! A fantastic job has been done at catching the very essence of being a true NZ Horse-Lover and anyone who loves the four legged creatures will enjoy the series.
Horsing Around NZ will be on Country99TV (sky network channel 99) if you dont have sky or the channel (it is subscription) contact Sky today! Don't miss out it starts August 1st at 7.30pm then every Wednesday night same pony time same pony channel!
From Kentucky, USA at the Rood & Riddle Equine Hospital to giving a seminar and dissection at the New Zealand Pony Club Association's Conference at Ambury Park then back to the forge to be filmed by Country 99 TV for the new series Horsing Around NZ. 
The Seminar for the NZPCA conference was fantastic, was informative and enjoyed by all, so much so not only did Marcel run well over time but I think he could possibly have gone all day! (food for thought, maybe we could organise My Farrier NZ to come to your neck of the woods and do a dissection / farrier demo in your area contact us with your ideas!).  The conference was well run and Marcel was followed by Warwick Behrnes fromNZ Equine Dentistry
http://www.horsebusiness.co.nz/
 who was amazing also, telling us the percentage of what we know, versus what we know we don't know and then what we don't know we don't know!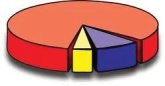 The red is what we don't know we don't know! Anyway fantastic time had by all seeing the inner workings of not only the hoof but the forelimb also, as Marcel dissected and pulled apart a leg (not on the horse of course). We are very lucky to be donated legs for research and to learn from, as with humans it is an important part of learning to see how things work without hurting a live animal and so that more importantly the learning's can help save lives! Be in touch with us should you want a seminar, dissection or if we could look at something else that may help your area, we are always open to ideas!
/