Shopping Basket
Your Basket is Empty
There was an error with PayPal
Click here to try again
Thank you for your business!
You should receive an order confirmation from Paypal shortly.
Exit Shopping Basket
MARCEL VEART-SMITH, CFP, ASF
Another amazing rider Donna Smith and great team around her are clients of My Farrier came home with 3rd and 4th respectively in the 3* and also 5th in the 1* + 3rd in pre novice.
Marcel enjoys working with these top level competitors and clients, from their grooms, to owners plus family and friends as the whole network around them are supportive and professional. These two riders have got what it takes and Marcel looks forward to supporting them all the way to the top and internationally. Very proud moment for My Farrier.co.nz to be a part of both these teams.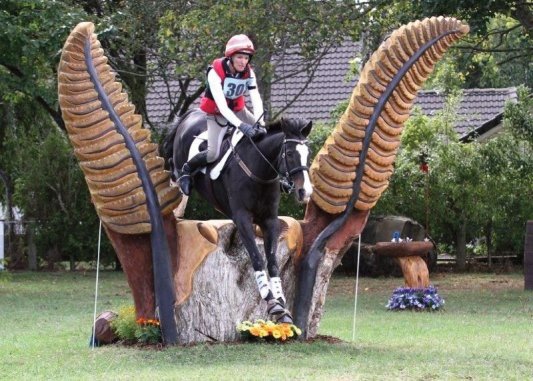 To note after the XC phase of Kihikihi My Farrier clients in the 3* we placing: 2nd, 3rd, 4th and 5th which was a super feeling that all horses had done a fabulous job around the XC course and come home happy! Unfortuantely a fall to one of the riders in another level took her of the end results after the SJ so Marcel had clients place as follows:
Waipa Home of Champions CIC3*: Dannie Lodder (South Auckland) Moochi 60.4 1, Simon Gordon (Karaka) Fletch.com 63.4 2, Donna Smith (Te Kauwhata) Balmoral Tangolooma (owned by Sim Kann, Gaye McClunie and Graham Smith) 71 3, Donna Smith (Te Kauwhata) Britannica MVNZ (owned by Caroline Jolley and Wendy Keddell) 78.3 4, Monica Oakley (Waipukurau) Fontain 84 5, Sarah Broughton (Mystery Creek) Rockhill Rocket 95.7 6.
Hi All,
Recently I have taken over doing the bookings for Marcel and can now take bookings via email
[email protected]
.
We are excited to be able to provide a better service, and get back to you within a timely manner!
If it is urgent when you text make sure you let me know the details and I will get on to it as soon as I can.
Cheers,
Vanessa
GOOD LUCK!
Don't forget to ensure your hooves are ready and done, great to see Tom Lane bring his crew to the forge last weekend to ensure they are ready to run & win!
We look forward to being a part of the weekend and cheering everyone on & offering farrier services if required.
(And maybe sneaking into the Riders Party haha).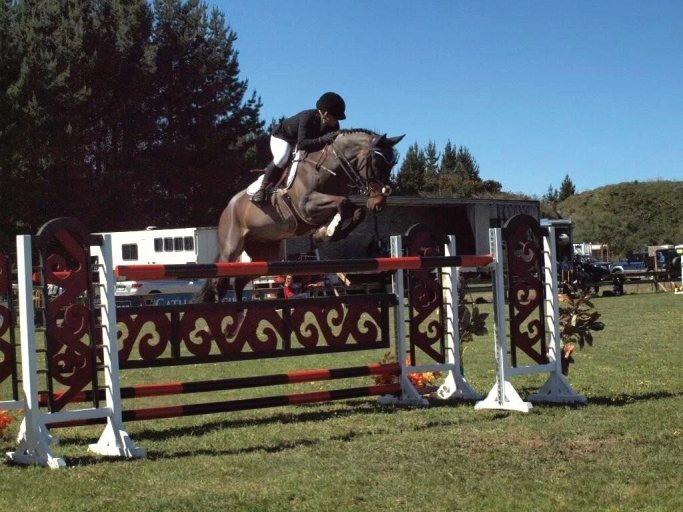 LATEST NEWS FROM THE MAURER TEAM: FARRIER - MY FARRIER NZ:

 

October

 

FoxtonFoxton was our first 2* show of the season. Blue had his first 2* grand prix start and jumped a clear first round to finish 4th after having one down in the jump off. Adeaze was placed in the 1.25m championship and Cassanova AF and CoDicea both jumped clear rounds over the weekend.

 

Gisborne

 The weather in Gisborne was fantastic for their annual A&P show and the grounds were so well prepared. We had a great show with Blue winning the Young Rider class in a 3 horse jump off with Luke Dee and Jake Lambert and Adeaze finished 4th in her first young rider start with us. Blue had the last rail in the Gisborne Herald 2* grand prix to finish 5th. Maurice Beatson did a super fast and clear jump off to take the win.Thanks to Diana Dobson for writing this article that made front page of the Gisborne Herald, topped off a wonderful weekend !

http://www.gisborneherald.co.nz/article/?type=article&id=25001

 

MastertonWe decided to skip Hawkes Bay this year and head down to Masterton instead. Blue came 5th in the Grand Prix on the first day and had a lucky win in the young rider after I missed the finish flags in the jump off but my time still managed to be slightly faster that 2nd place getter, Luke Dee. I really don't plan on ever giving the competition a 5 second head start again ! Adeaze also jumped a fantastic round to be the only 4 faulter out of 15 starters to finish 4th so I was very pleased. Dakota AF shone in the showhunter with placings in all of her classes and Cassanova AF jumped clear rounds over the weekend again. Congrats to Lisa Coupe for not only taking out the grand prix but also the super league for this show on two different horses !I just want to thank Stirrups Equestrian for our new "Blue" themed animo gear. Keep an eye out at the upcoming November shows !Thank you to the Leslie family for giving me the ride on Adeaze for this part of the season. She is now back with Anna now she is home from University and we wish them the best of luck for the rest of the season. 

0

/